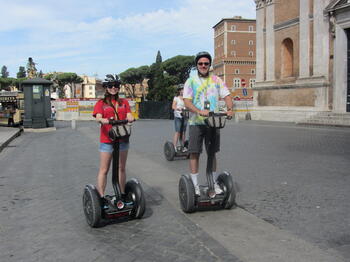 Wayne S, June 2012
Segway training in progress. They did a good job with the training and the tour was great! Wayne Somero with daughter Jess who is studying abroad in Florence.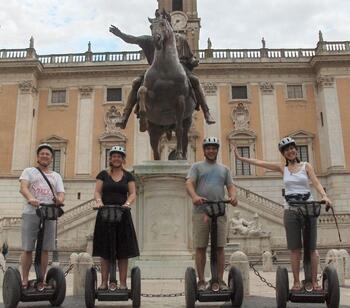 Adrian L, United Kingdom, August 2010
Such F U N ! ! !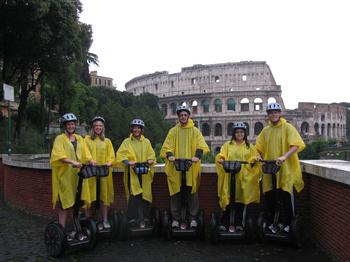 Kate D, USA, July 2010
Dave and Kate with the Segway Team!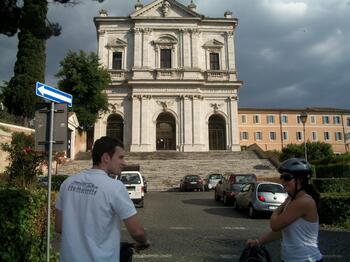 Mack M, USA, July 2010
Saw so many spots that would have taken all day to walk.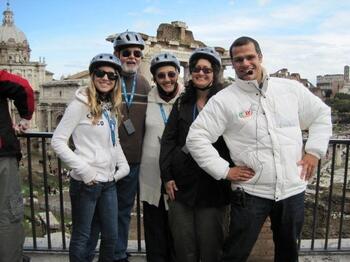 Laura, USA, November 2009
The segways were eeeeasy to learn; and FUN! You HAVE to try one!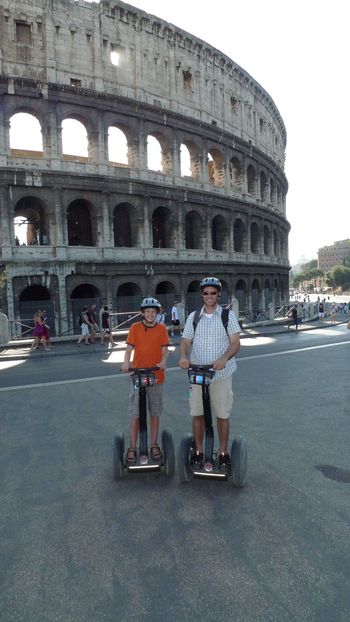 Scott C, USA, August 2009
Josh and Dad in front of the Colosseum, August 2009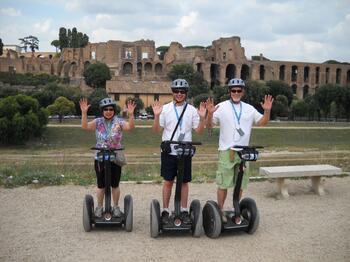 Glenn L, USA, August 2009
Only a short distance further and we are expert enough that we can stand on the Segway with no hands.