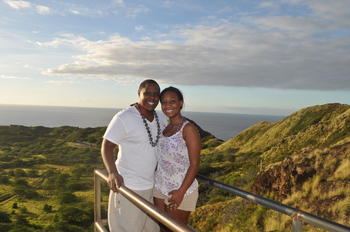 Smart*Travelers, May 2011
As you can see amazing views and we are only half way to the top.
Fredric R, Australia, August 2009
At the top after an early morning walk to the top of Diamond Crater, proving that even a couple of old geysers can do it.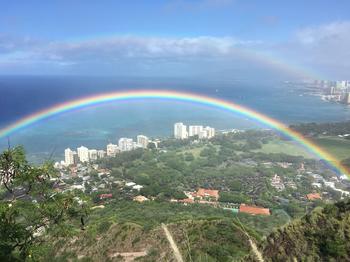 Michael G, September 2016
Rare west side rainbow seen from the lookout on top of Diamond Head. Never sen a rainbow from above. We could clearly see both ends. I glimpsed a pot of gold but it was gone before I plucked up the courage to hop the fence.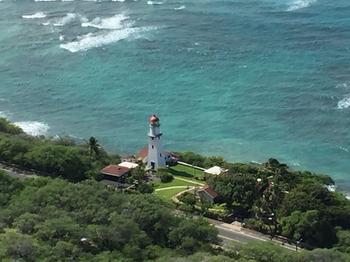 Roberta C, August 2016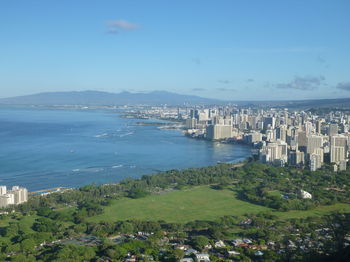 Leana J, September 2015
Waikiki from Diamond Head Lookout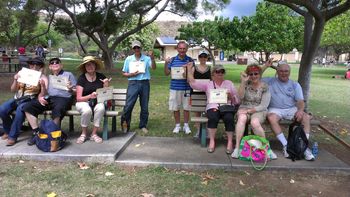 Cheryl H, May 2015
Received our certificates for completing the hike to top of Diamond Head.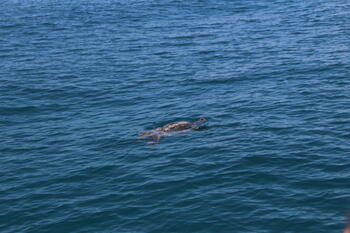 Bruce F, December 2014
No whales but we did see a turtle.