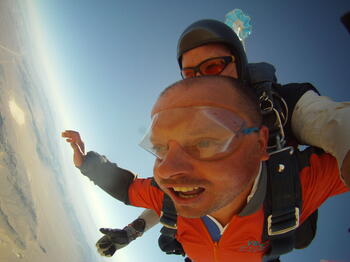 Paul C, United Kingdom, June 2013
Smiling already having just jumped out of the plane with my instructor, Brian,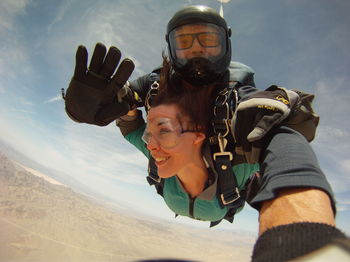 Kerri W, May 2013
Thanks again bud, had a blast!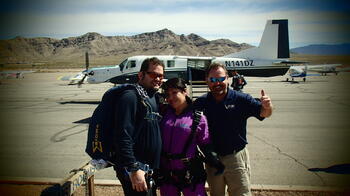 Lovenwar, USA, April 2013
Thumbs up!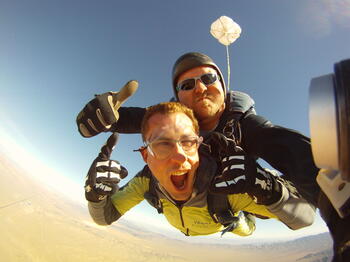 Kevin W, December 2012
Kevin W, December 2012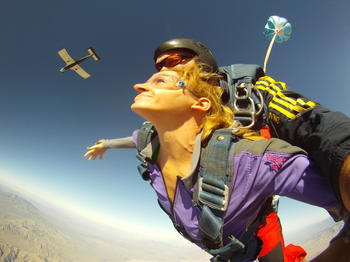 Daniel W, September 2012
With Brian, and your welcome that I did block his face!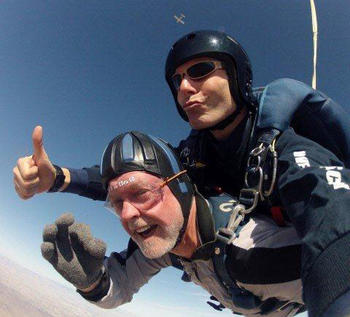 James G, March 2012
Loved it at 59yr one more thing off my bucket list !!
James Greer
Pineville,La