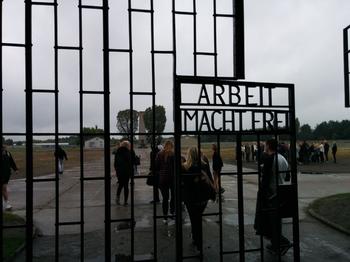 Sunil K, October 2014
On the front entrance gates to Sachsenhausen is the infamous slogan Arbeit Macht Frei ( and quot;work makes (you) free and quot;).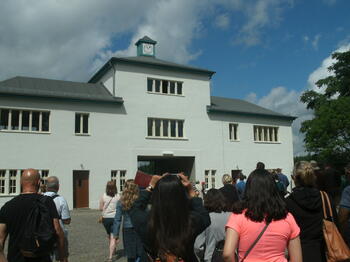 Ganinamaidnt, August 2014
11.07 - the time when the camp was liberated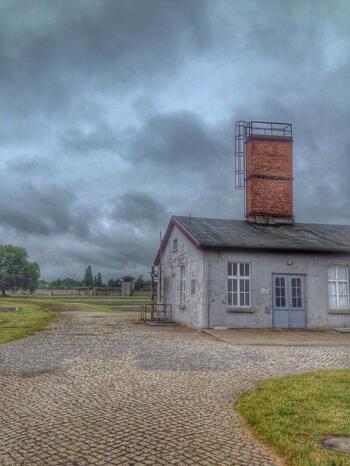 Adrian M, July 2014
One of the original barracks standing.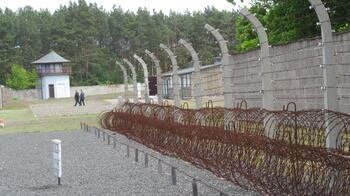 Greg M, May 2014
The combination of barbed wire, concrete walls and electrified fencing only allowed one inmate to escape. He was turned in by local villagers and that was the end of his story.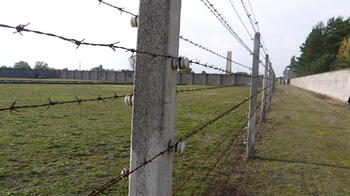 David W, November 2013
This photo does not require much explanation. The ominous site of an electrified fence is a touch of reality of what this place was about.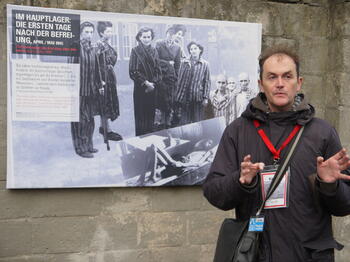 David W, November 2013
Kevin was very knowledgeable and worked well with the group.
David W, November 2013
This is the gate to the actual camp which is over 1000 acres.