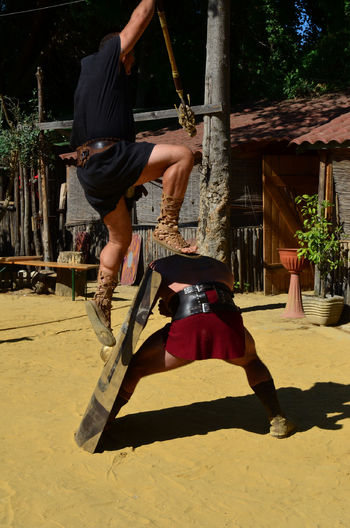 Jeff, Australia, July 2013
ahhh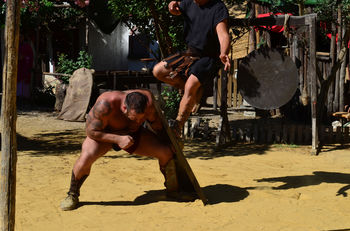 Jeff, Australia, July 2013
showing us how it's done!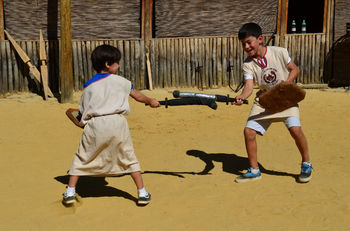 Jeff, Australia, July 2013
sword fighting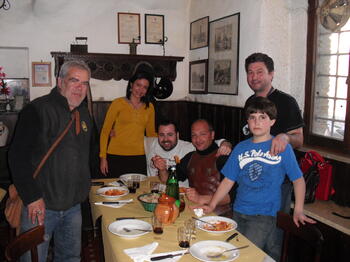 Anthony F, March 2012
We had the honor of joining the prestigious crew of Scuola Gladiatori Roma at their favorite restaurant. The food was amazing, as was the company.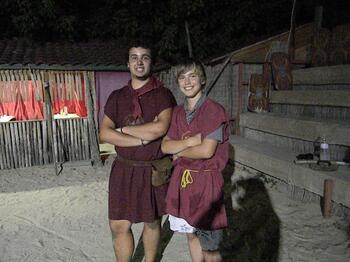 Alison R, September 2010
My son and Fabio!!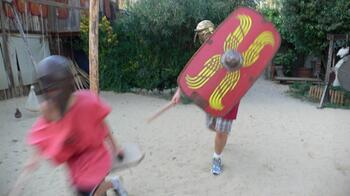 Anonymous, October 2009
Run away!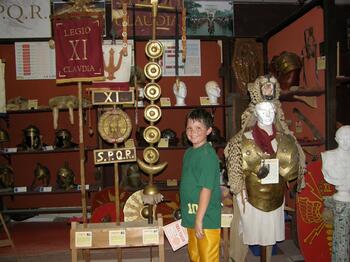 Chase W, USA, August 2009
We went directly to the store and bought him a training sword and he slashed his way through Rome. He spent the rest of the time in Italy trying to talk me into buying him a Gladiator helmet. Rome was just not ready for Gladiator Chase.