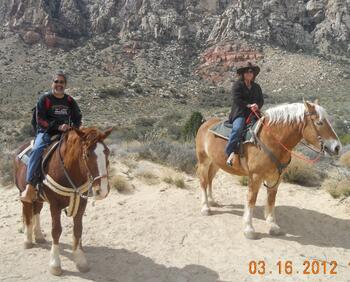 Albert C, March 2012
Thats me on Edge and my wife on Dolly, a beautiful Belguim. We had a great ride thanks again to the friendly staff...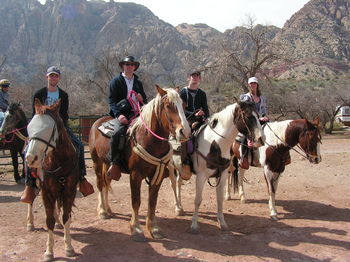 Mark L, March 2012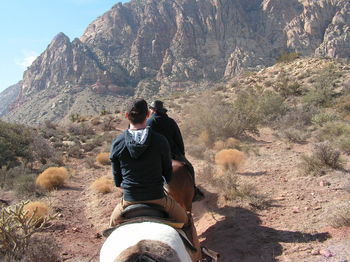 Mark L, March 2012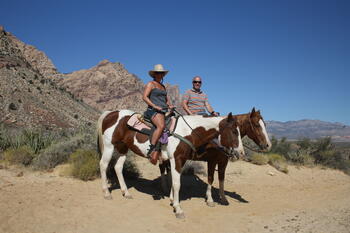 Anonymous, November 2011
Morning Maverick Horseback Ride with Breakfast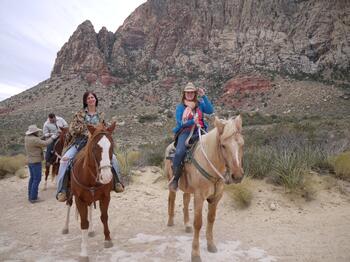 cheryl m, November 2010
Cowgirls in training!!! Awesome time!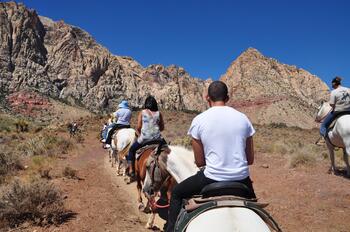 Marcelino L, September 2010
Horseback riding through Red Rock National Park - Follow the leader - horses are great for first time riders. Wranglers made sure everyone was ok.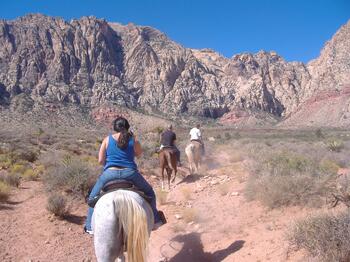 Linda W, USA, September 2009
Horseback riding trip at Bonnie Springs was very enjoyable and I would recommend it