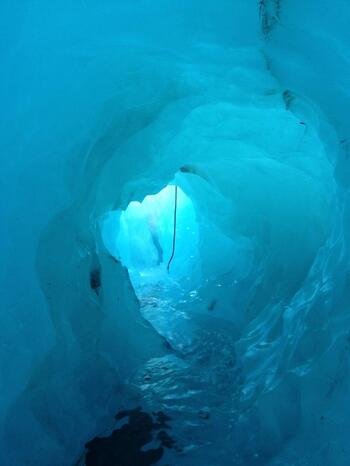 Manuela F, April 2014
This is the ice tube we walked through.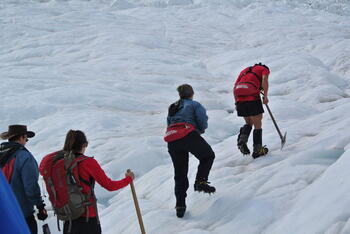 Stephen L, Singapore, November 2013
Our party being led up the glacier by our wonderful guide, San.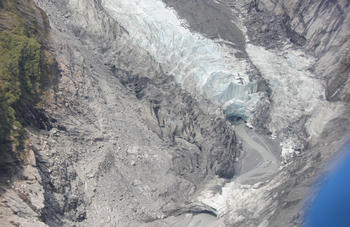 Kieran M, December 2012
Arriving over the snout of the glacier - ever the geography teacher!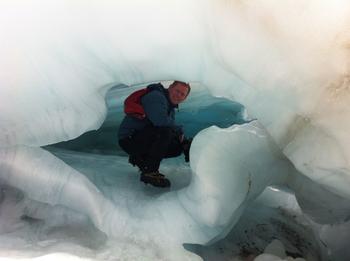 Richard F, November 2012
The Glacier is a constantly changing environment, so every tour is different. If you are fortunate, you will see unique and beautiful formations in the ice. My group was lucky enought that we found this cave and it was deemed safe to go in and have a look. I hope you enjoy your hike as much as I did.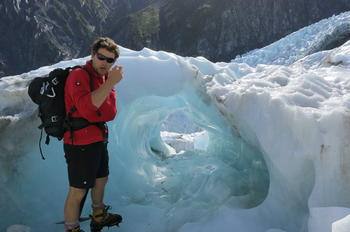 Jeanette M, March 2012
Tour guide - AJ at the entrance to the ice cave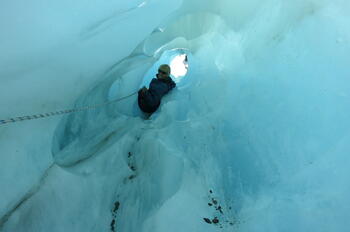 Jeanette M, March 2012
Going down the ice cave - Jeanette McCluskey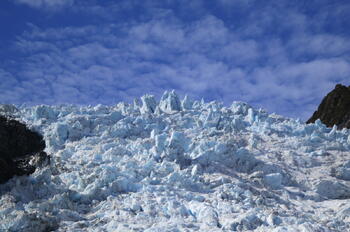 Jeanette M, March 2012