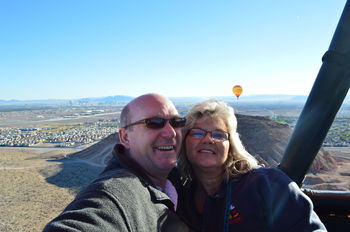 Tom and Cindy, USA, November 2013
Tom and Cindy on our Hot Air Balloon ride
david h, July 2013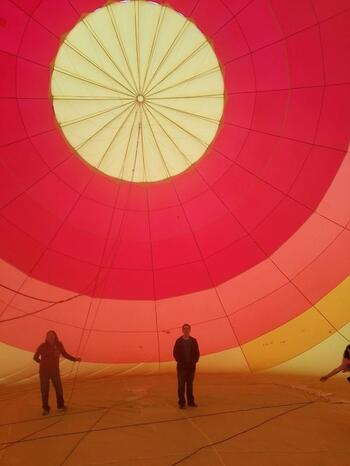 Rivka, April 2013
After setting up the balloon, we got to go inside!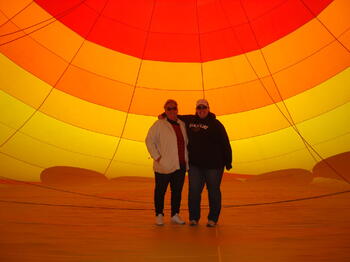 Cowboysrock, USA, April 2013
My mom and I inside the balloon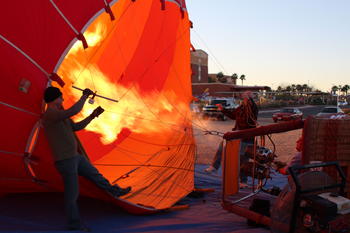 SF, March 2013
To make the balloon go vertical the burner flame fill the rest of the balloon with HOT air.....amazing to see.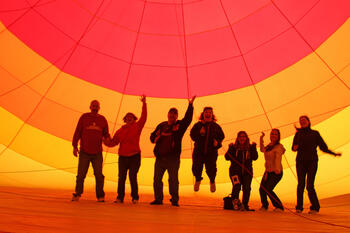 SF, March 2013
We are walking inside the balloon inflated by a huge fan before the flame of heat puts it upright. Totally Awesome!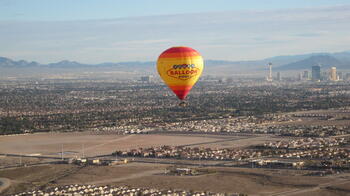 Sandra D, January 2013