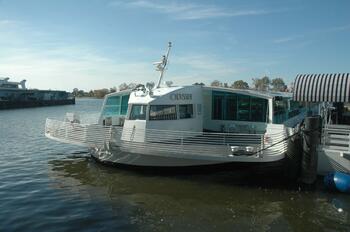 Sergio M, USA, November 2009
One of the major highlights of our trip to Washington, DC in the latter part of October, was a tour of the Potomac River arranged through Viator Tours. This is the cruise boat that took us on an exciting two-hour long trip along the Potomac River. This tour included a brunch of unexpected proportions and a small dance band that kept us entertained. Take your camere when you go on this tour, because the picture-taking possibilities are endless!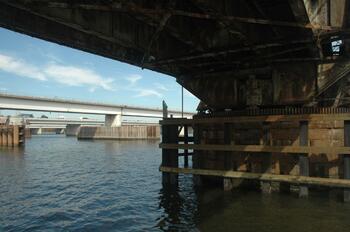 Sergio M, USA, November 2009
The pilot of the boat skilfully navigated under several bridges on the Potomac River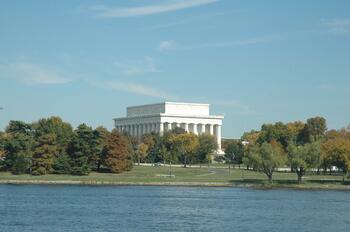 Sergio M, USA, November 2009
A Viator tour along the Potomac River offers many exciting picture-taking possibilities. Several major memorials can be seen from the boat as you cruise along the Potomac River. The Lincoln Memorial, pictured here, is one of the most-visited sites in the U.S. Capital. You will also see the Jefferson Memorial and the obelisk of the Washington Memorial.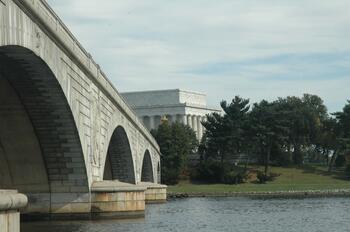 Sergio M, USA, November 2009
This spectacular view of the Lincoln Memorial, just as the Odyssey is about to go under the Arlington Memorial Bridge, is one of the many fabulous locations you can photograph from your Viator cruise boat on the Potomac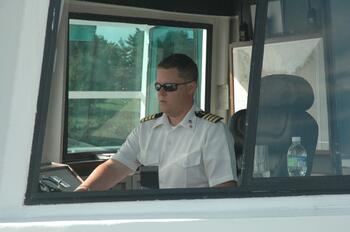 Sergio M, USA, November 2009
This gentleman, whose name we did not obtain, piloted the Odyssey on our Viator cruise of the Potomac River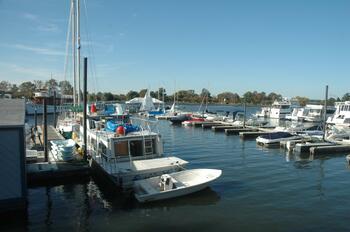 Sergio M, USA, November 2009
These private boats were anchored at the Gangplank Marina in Washington, DC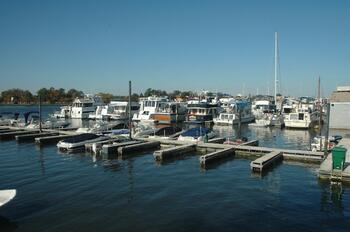 Sergio M, USA, November 2009
Private seacraft anchored at the Gangplank Marina in Washington, DC