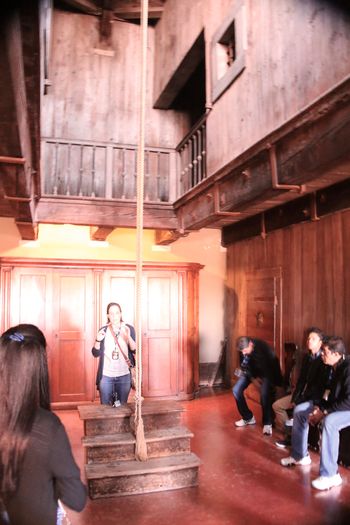 Kathryn B, June 2016
The noose for interrogation, torture and private hangings. Other prisoners would be held in the second floor boxes, held in the dark and listen to the screams. This would make it easier to get information from them.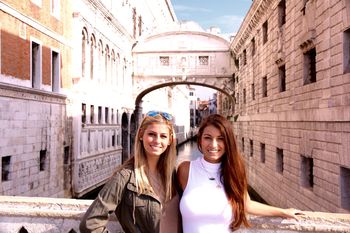 Kathryn B, June 2016
Legend has it that prisoners would sigh as they took their last look at Venice during their walk to their execution. Actually, by the time the new prison was built the executions were no longer held at the Doge's Palace.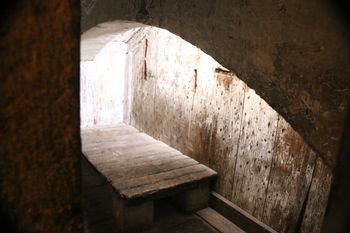 Kathryn B, June 2016
Cell could hold up to 6 people. The lower cells would even flood. No wonder prisoners didn't get out alive.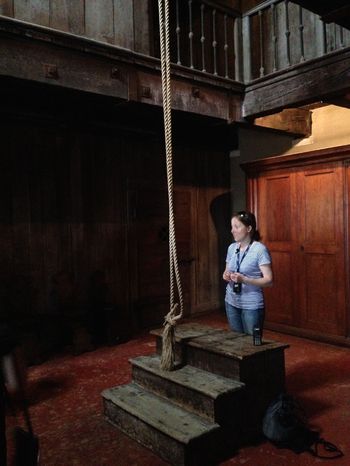 Alison P, June 2016
A great tour guide for children and adults alike. Very entertaining, full of knowledge, and adept at capturing the kids' attention.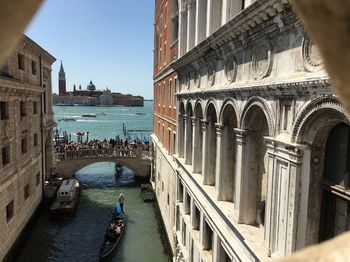 Jacqueline B, June 2016
Standing inside the bridge of Sighs looking at Ponte della Puglia Bridge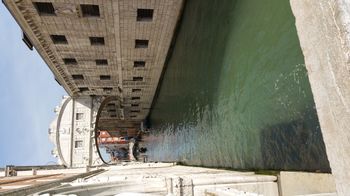 Jennifer W, April 2016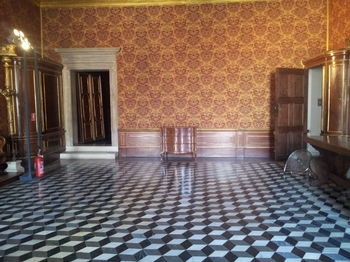 lee, September 2015
Mirroring doors on each side of the room looked like wardrobes when the doors were shut.