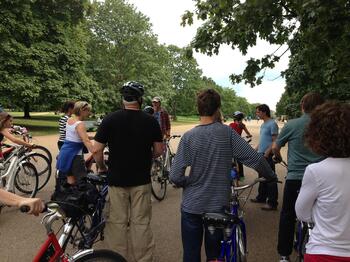 Barry D, July 2014
Prior to starting the tour we were given a safety talk by our guide, then split into two smaller groups with a guide each.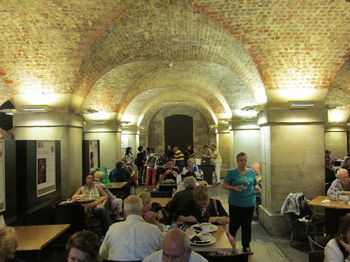 Nancy, June 2014
Lunch was cafeteria style and very good!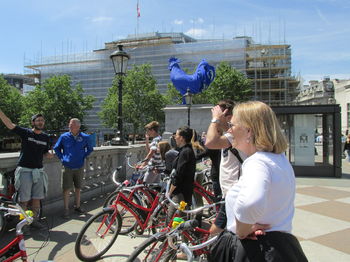 Nancy, June 2014
We stopped at Trafalgar Square, learned some interesting facts, saw a BIG blue chicken, some street artists and then broke for lunch on our own.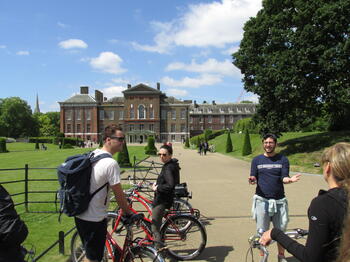 Nancy, June 2014
Here we learned who has lived at the palace and who resides there currently.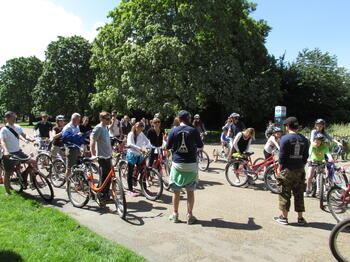 Nancy, June 2014
Getting directions from our guide, Joe, for riding single file through the park on the left side.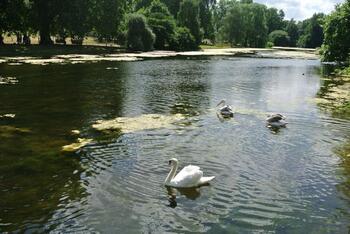 Kianz, August 2013
St James Park... Maybe? It's pretty though.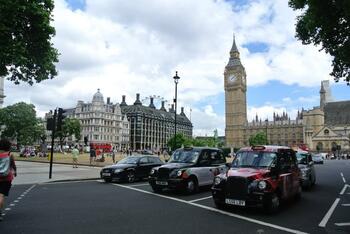 Kianz, August 2013