Excursions in and around Montego Bay
While in Jamaica, explore the island and experience it's natural beauty.
The tours listed below are anywhere from 1 to 2 1/2 hours outside of Montego Bay. Doctors Cave Beach Hotel is centrally located in Montego Bay and also a great location to be based if you wish to see the island as it is located between Negril and Ocho Rios.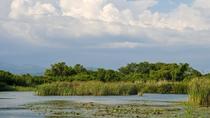 Take an unforgettable cruise through one of Jamaica's most beautiful regions on this Black River and YS Falls sightseeing tour from Montego Bay. The longest ... More info
Location: Montego Bay, Jamaica
Duration: 9 hours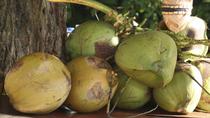 Come and experience a working Jamaican plantation! Croydon Plantation is nestled in the foothills of the Catadupa Mountains and you can sample the tropical ... More info
Location: Montego Bay, Jamaica
Duration: 6 hours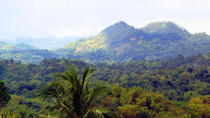 Delve into the sights, history and spirit of Jamaica's capital of Kingston on this full-day trip from Montego Bay. Travel past lush plantations, mountains and ... More info
Location: Montego Bay, Jamaica
Duration: 10 hours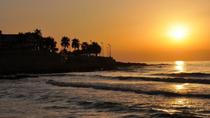 Head to Jamaica's west coast for a full-day historical tour of Negril! See this beautiful sleepy town and experience its laid-back vibe with a visit to miles ... More info
Location: Montego Bay, Negril and Ocho Rios, Jamaica
Duration: 10 hours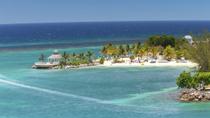 While you're in Montego Bay, don't miss this day trip to Dunn's River Falls, one of Jamaica's most famous natural attractions. Swim and play in the pools ... More info
Location: Montego Bay, Jamaica
Duration: 6 or 9 hours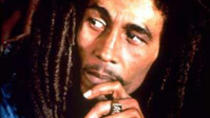 When one thinks of Jamaica (mon), you can't help but think of the King of Reggae, Bob Marley. Journey to the village of Nine Mile, where Bob lived, loved and ... More info
Location: Montego Bay, Jamaica
Duration: 7 hours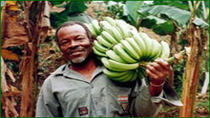 Come, see, live, love and laugh captures the true spirit and flavor of Jamaica! Journey into the majestic mountainous countryside, wild flowers, lazy rivers ... More info
Location: Montego Bay or Negril, Jamaica
Duration: 4 hours
From
USD $86.65
USD $127.00
Save:USD $40.35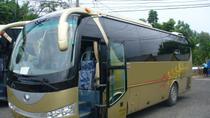 Start and finish your vacation in Jamaica with ease by booking this shared round-trip transfer between Montego Bay airport and your hotel. When you arrive at ... More info
Location: Montego Bay, Jamaica
Duration: Varies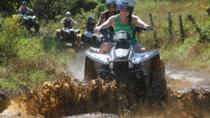 Follow the call of the wild with this exhilarating ATV (all-terrain vehicle) off-road adventure from Montego Bay or Negril. Travel to a safari ranch in ... More info
Location: Montego Bay or Negril, Jamaica
Duration: 2 hours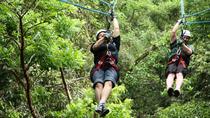 Swing through the trees with the greatest of ease on this adrenaline-charged Jamaica zipline tour! Ride a zipline in Jamaica - soar from one platform to the ... More info
Location: Montego Bay or Negril, Jamaica
Duration: 2 hours