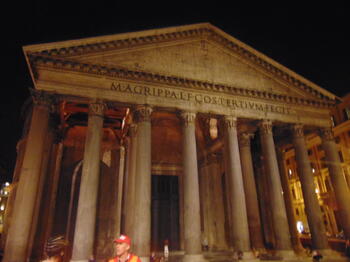 stephengallagher123456789, October 2014
One of the sites visited on the segway tour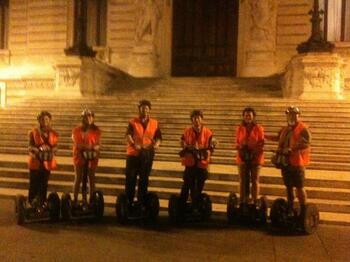 ttrstory, October 2013
写真はセグウェイのガイドさんが撮った写真です。無断掲載ですが、いいかな~(^^)v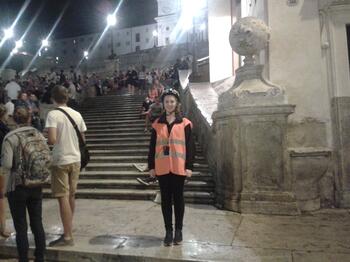 derrick t, September 2013
This is my daughter Rachel at the foot of the Spanish steps in her glow jacket . The steps were crowded and the atmosphere was great. Rome seems to be such a lively place both day and night.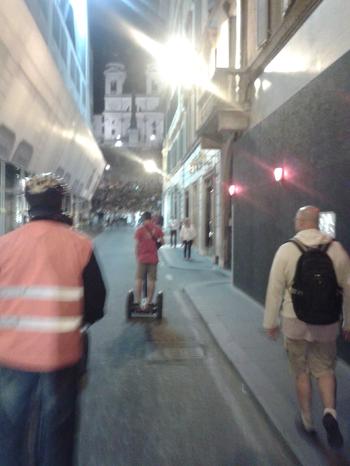 derrick t, September 2013
The chap in the front with no helmet is our guide Alessandra, we are heading towards the Spanish steps. This was one of the less crowded streets so we zoomed along at a good pace.We all had an earpiece in so were in contact with our guide at all times.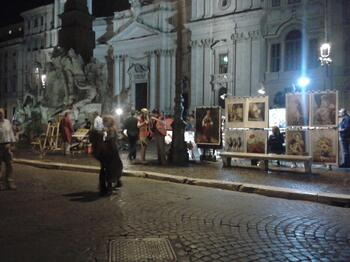 derrick t, September 2013
This is a photo taken in the square where artists were selling there paintings. So much life going on that we wouldn't have discovered without going on this night time tour of Rome. Cant wait to go back and soak up the wonderful atmosphere.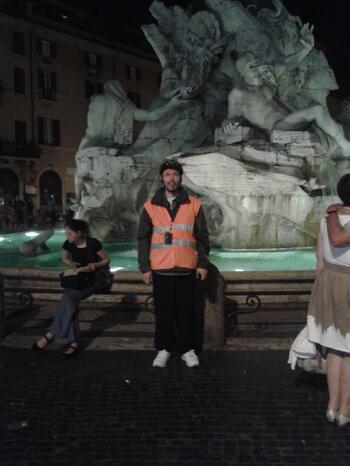 derrick t, September 2013
We stopped in a lively market square to take photos, there were lots of artists selling their paintings, musicians playing and lots of people sitting at restaurant tables eating and drinking .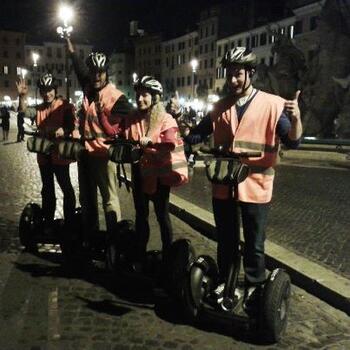 angela c, October 2012
We were at the Piazza de Novona (the two on the left were from Canada on their honeymoon, then it is me and my boyfriend on the right - with the thumbs up)...in our amazing bright orange jackets, helmets and even managing a wave on our segways. Amazing!!