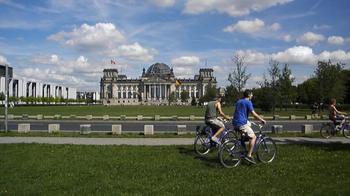 Jodi R, Germany, September 2011
Reichstag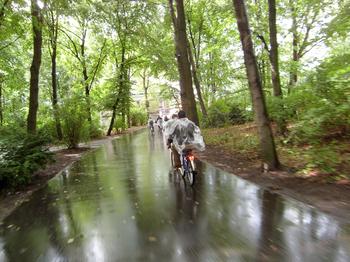 Nigel F, September 2010
Rain or shine the Berlin Bike Tour is great fun.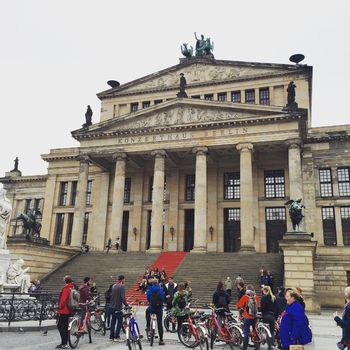 Arpar C, October 2015
listening to the history.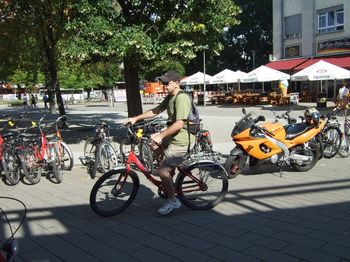 Clare B, September 2015
One of our party testing the bike before departure,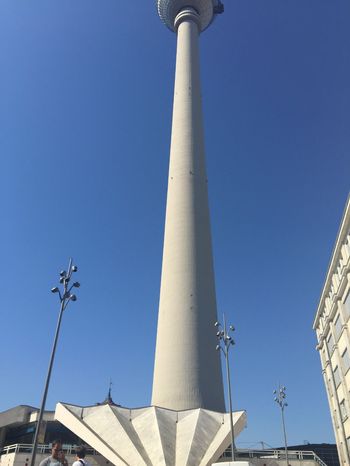 Conchita A, July 2015
There is a red flag in the middle of Alexander Platz where we meet the group. The office of the tour bike shop is located right around where the flag is. The best way to get there is to look at the TV Tower seen from anywhere in the city and right at the base of the TV Tower is where you meet.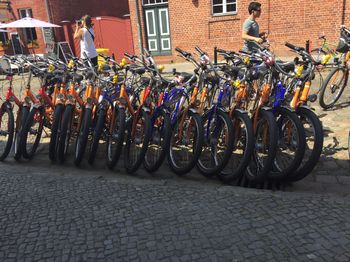 Conchita A, July 2015
We parked on our way to lunch.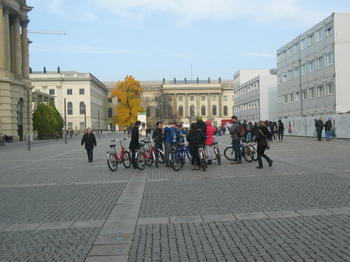 Rik V, November 2014
Onze eerste stopplaats en meteen een zeer goede uitleg.