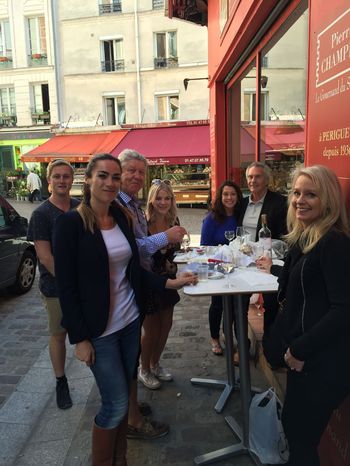 Patricia Trish W, September 2015
At the end of the tour the small group and Violet gathered for wine and cheese and farewells.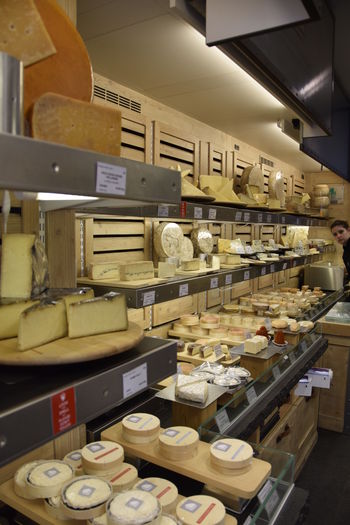 Kaufmann S, September 2015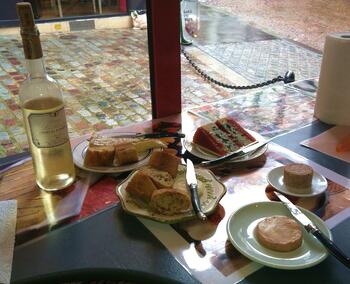 Michele F, August 2014
Latin Quarter food tour sampling - three types of frommage; baguette, frois gras, pate, accompanied by sweet white wine.
Lee M, September 2013
People Watching - July, 2013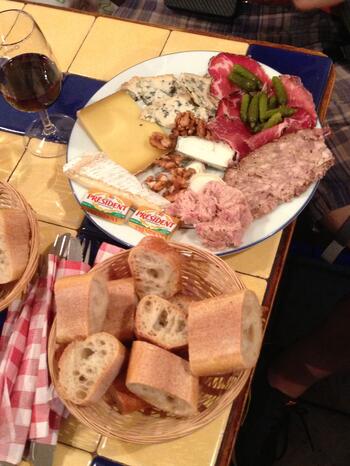 Lee M, September 2013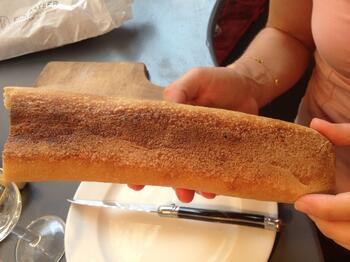 Matthew C, August 2013
My guide taught me the intricacies of examining French bread. I learned about the tell tale signs that distinguishes good French bread from lesser quality bread.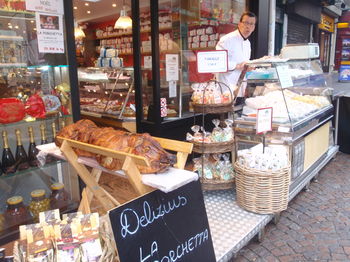 Meagan M, November 2012
One of the many cheese shops in the Latin Quarter