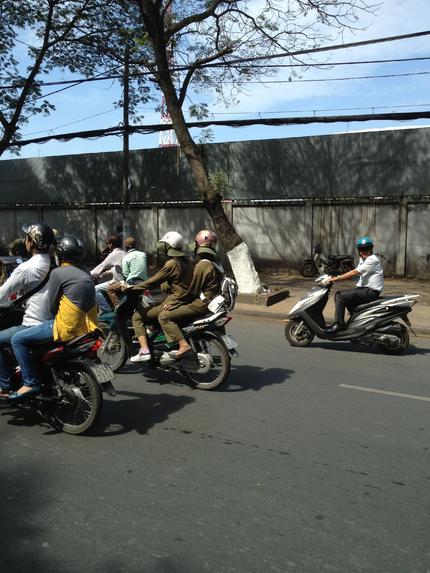 Stephen J M, January 2012
The motorbike traffic in Vietnam will astound you. This is just outside the airport. Two on a motorbike is so bland!
David, Australia, October 2010
I was the only passenger aboard this vehicle that brought me from my hotel to the International Terminal at Tan Son Nhat International Airport, Ho Chi Minh City, Vietnam. The driver arrived on time.