Las Vegas How-To Tours
Looking for something adventurous to do within or outside the Las Vegas City limits?
Las Vegas and it's surrounding areas offer one of the most remarkable experiences a traveler ever can hope to have. Whether via car or via an unforgettable three-hour helicopter tour, your options are endless. Here are a few Adventures that might interest you. You can enjoy these amazing attractions by booking a tour package.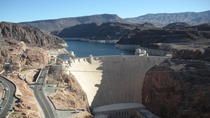 Let professional local guides take you on an all-inclusive tour of Hoover Dam, educating you on all aspects of Hoover Dam in an informative and entertaining ... More info
Location: Las Vegas, Nevada
Duration: 6 hours 30 minutes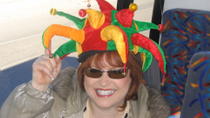 Learn all about the magnificent Hoover Dam on this in-depth tour from Las Vegas. Your informative and humorous comedian guide leads you on an adventure that ... More info
Location: Las Vegas, Nevada
Duration: 6 hours 30 minutes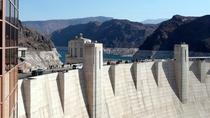 Get ready for a fast, funny and informative tour of Hoover Dam! Depart from one central location to save time in Las Vegas traffic traveling from one hotel to ... More info
Location: Las Vegas, Nevada
Duration: 4 hours 30 minutes
From
USD $54.99
USD $79.99
Save:USD $25.00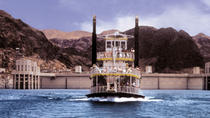 Take a tour of the mighty Hoover Dam, where you'll explore the inside of the dam, walk through a 250-foot-long tunnel and view the 650-foot-long Nevada wing of ... More info
Location: Las Vegas, Nevada
Duration: 8 hours
From
USD $95.99
USD $137.90
Save:USD $41.91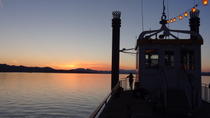 Spend an enchanting Las Vegas evening on Lake Mead with a dinner cruise aboard a Mississippi River-style paddle-wheel steamboat, the Desert Princess. Enjoy an ... More info
Location: Las Vegas, Nevada
Duration: 5 hours
From
USD $99.99
USD $108.99
Save:USD $9.00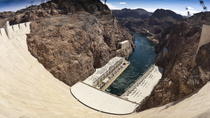 Your trip to Las Vegas won't be complete without a tour of the mighty Hoover Dam! Built during the Depression, thousands of men came to Black Canyon to tame ... More info
Location: Las Vegas, Nevada
Duration: 5- to 9 hours
From
USD $61.99
USD $92.90
Save:USD $30.91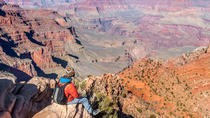 Sit back and relax as your coach driver takes you on a narrated journey from Las Vegas to the South Rim of the Grand Canyon. You can upgrade your tour to ... More info
Location: Las Vegas, Nevada
Duration: 15 hours
From
USD $84.99
USD $219.90
Save:USD $134.91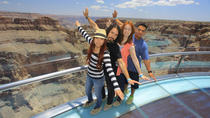 Hit the highway out of Las Vegas and spend the day touring the Grand Canyon and Hoover Dam. On this day trip you'll have four hours at the Grand Canyon, with ... More info
Location: Las Vegas, Nevada
Duration: 12 hours
From
USD $129.99
USD $209.90
Save:USD $79.91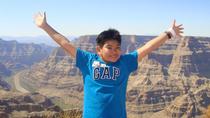 Travel by coach, helicopter and boat on an action-packed day trip to the Grand Canyon West Rim. It's one of the Las Vegas tours you can't miss! You'll ride a ... More info
Location: Las Vegas, Nevada
Duration: 12 hours
From
USD $372.99
USD $399.90
Save:USD $26.91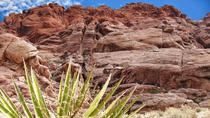 While you're in Las Vegas, take a visit to Red Rock Canyon, one of the Mojave Desert's most beautiful attractions. Choose a leisurely six-hour tour, or go ... More info
Location: Las Vegas, Nevada
Duration: 4 - 6 hours
From
USD $79.89
USD $87.90
Save:USD $8.01