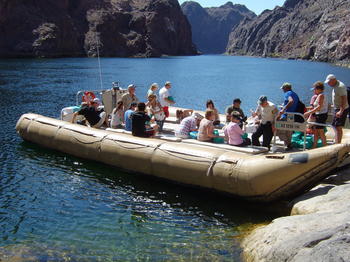 IRVINE, September 2011
Boarding the motorized raft on the Colorado River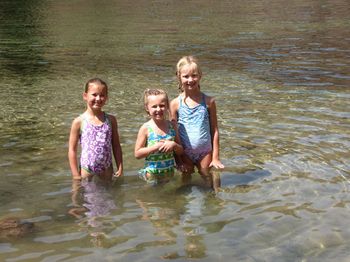 Steven B, USA, August 2009
This was our first stop on the river. It was a hot day 110 degrees but the water was a very cool 57 degrees! Look how remarkably clear the water is.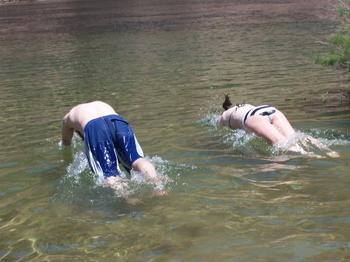 Kathy D, USA, Mai 2009
Me & brother chose to dive into the Colorado River which just happens to be 54 degrees. My mom was able to capture the dive. We immediately got out of the water!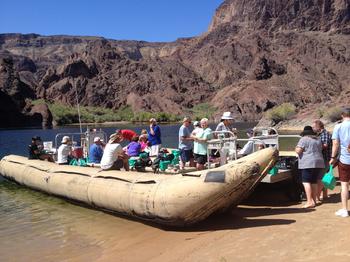 Rita A, September 2016
Stopped for lunch break. Some went swimming. our river guide was awesome, and we saw some long horn sheep.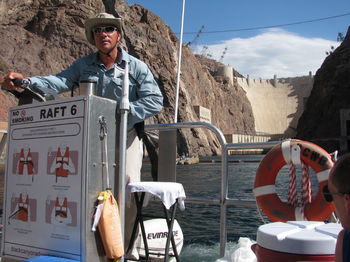 Brian.P, Oktober 2015
He provided us with jokes and information and kept us entertained and safe all the way thank you.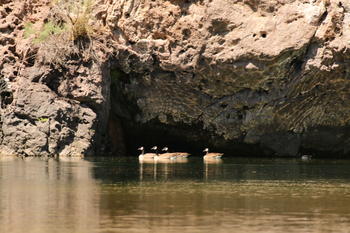 jodecar, Juni 2014
Canards pris le long du black canyon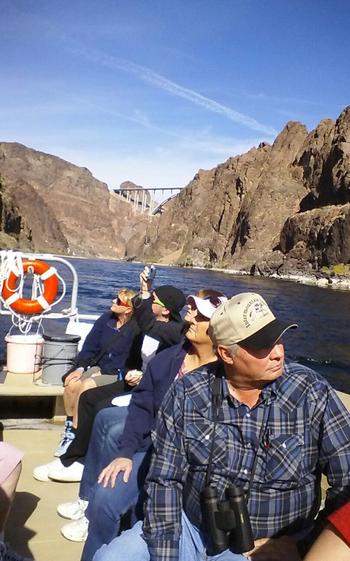 linda b, November 2013