Papal Audience Tickets and Presentation
Location:

Rome, Italy

Duration:

4 hours (approx.)

Tour code:

3731POPE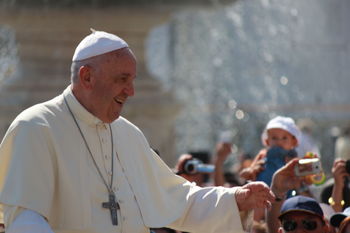 Joye R, June 2015
This is how close you get.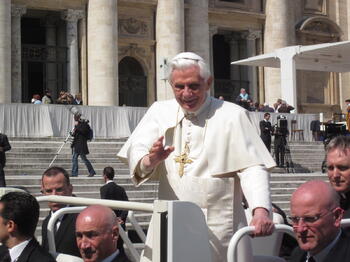 Maybeth R, April 2011
I took this at the end when everybody had left. If you're patient, you're going to be able to be this close. Photo taken WITHOUT zoom.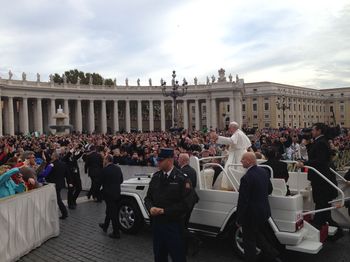 Luigibel, November 2015
El Papa en el recorrido antes de iniciar la misa.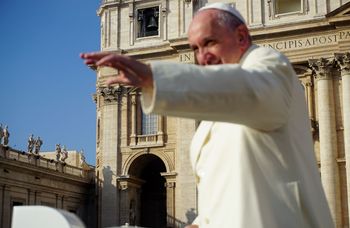 Laurie O, November 2015
I posted a picture of our seats. We were in the front row/corner of the second tier, and the Pope came by us twice in his car, and I got awesome pictures. I could have literally reached out and touched him!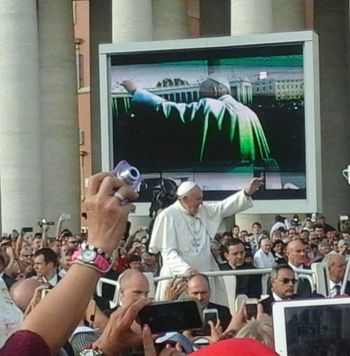 Laura Susana M, October 2015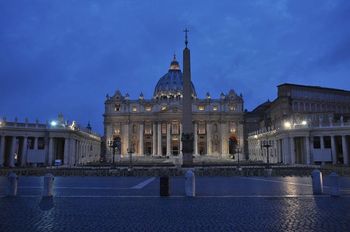 Tom and Josiane, October 2015
We arrived early to meet our guide and got this great photo as day broke over Rome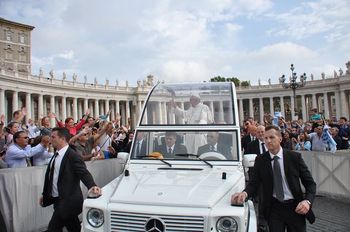 Tom and Josiane, October 2015
It was great to have seats so close to see Pope less than 12 feet away