Tagesausflug ins Death Valley ab Las Vegas
Ort:

Las Vegas, Nevada

Dauer:

11 Stunden (ca.)

Tour-Code:

3153DTHVALLEY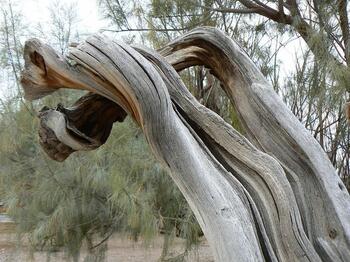 Diarmuid O, Ireland, Dezember 2011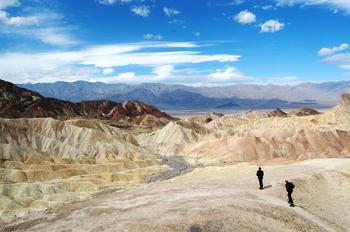 Todd K, Mai 2011
Nice view from Zabriskie Point (but not nearly as awesome IMO as Dante's View)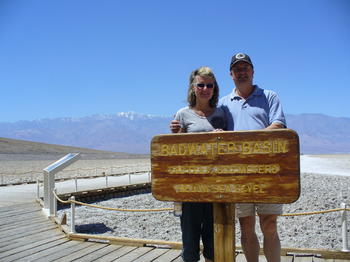 Ted D, Mai 2011
Badwater, Death Valley - lowest point in North America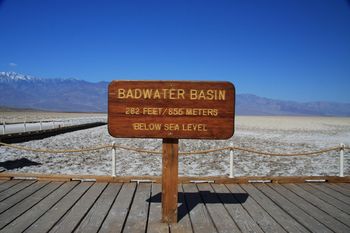 Christine O, United Kingdom, April 2008
Badwater - and already more than 30 degrees celsius in April!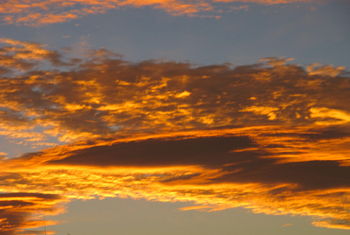 John S, Februar 2015
We were leaving Las Vegas to travel to Death Valley. Ralph, our guide was driving and we were getting to know our fellow tourists. The sunrise is not to be missed. What a great start to the day.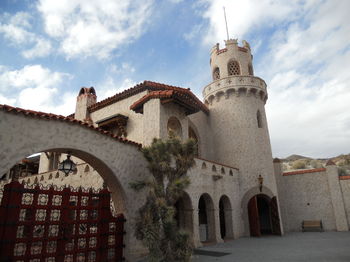 Judy M, Februar 2015
Nice tour of the castle in Death Valley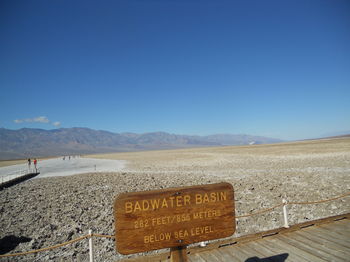 Judy M, Februar 2015
Lowest point in North America 250 feet below sea level