Grand Canyon und Hoover Staudamm - Tagesausflug von Las Vegas aus, wahlweise mit Skywalk
Ort:

Las Vegas, Nevada

Dauer:

12 Stunden (ca.)

Tour-Code:

3951WESTDLX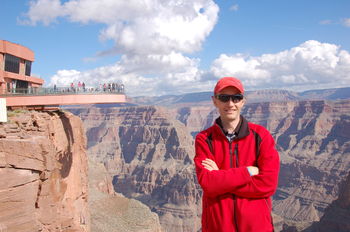 Jerzy S, November 2015
Mr J.S near skywalk - west rim of Grand Canyon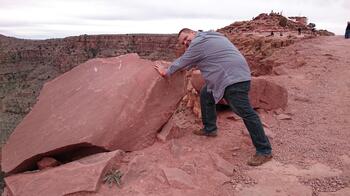 Benjamin B, Dezember 2014
Der Stein war schwerer als gedacht :)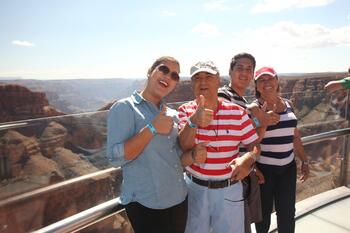 Guido Q I, Oktober 2014
a toda la familia le gusto el paseo y recorrido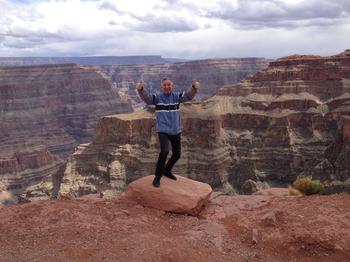 Lars-Olof F, April 2014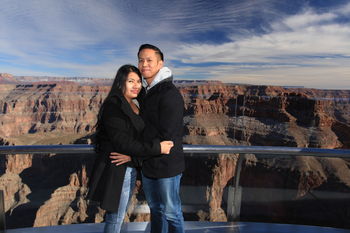 Alexander Z, Dezember 2013
Skywalk was amazing and we got the best photos over there!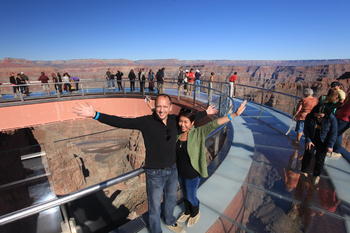 Olaf C, Oktober 2013
Our first moment directly over a 2,000ft cliff with only 5 layers of glass in between.
Annabelle G. C, Juni 2013
Mart and Abelle Cajita with the Grand Canyon as the background scene. Beautiful work of GOD.